What is Rigid Core Luxury Vinyl Flooring?
Rigid core luxury vinyl flooring, also known as SPC flooring, is the most durable waterproof vinyl flooring option on the market. SPC flooring is industry lingo for Stone Plastic Composite or Stone Polymer Composite . It describes the ultra-tough core of rigid core luxury vinyl flooring. The stone plastic composite makes that core layer virtually indestructible, maintaining its form even on top of uneven subfloors.
SPC rigid core vinyl flooring is the top of the line for not just functionality but looks, as well. With rigid core vinyl, you'll see all the hottest wood and stone-look trends and colors in beautiful, convincing spc planks and spc tiles flooring.


So if SPC Rigid Core and WPC are both waterproof vinyl flooring options, what's the difference? And why would you pick rigid core over WPC?
SPC rigid core is this commercial carpet. The planks/tiles are thinner, less giving under foot and ultra-sturdy and durable. It's no surprise then that SPC rigid core luxury vinyl flooring is traditionally used for high-traffic commercial spaces. It is unbending unlike traditional vinyl and virtually indestructible. Structurally, the WPC core contains added foaming agent to increase resilience and comfort. The SPC has no foam added, giving it a stronger, more robust core.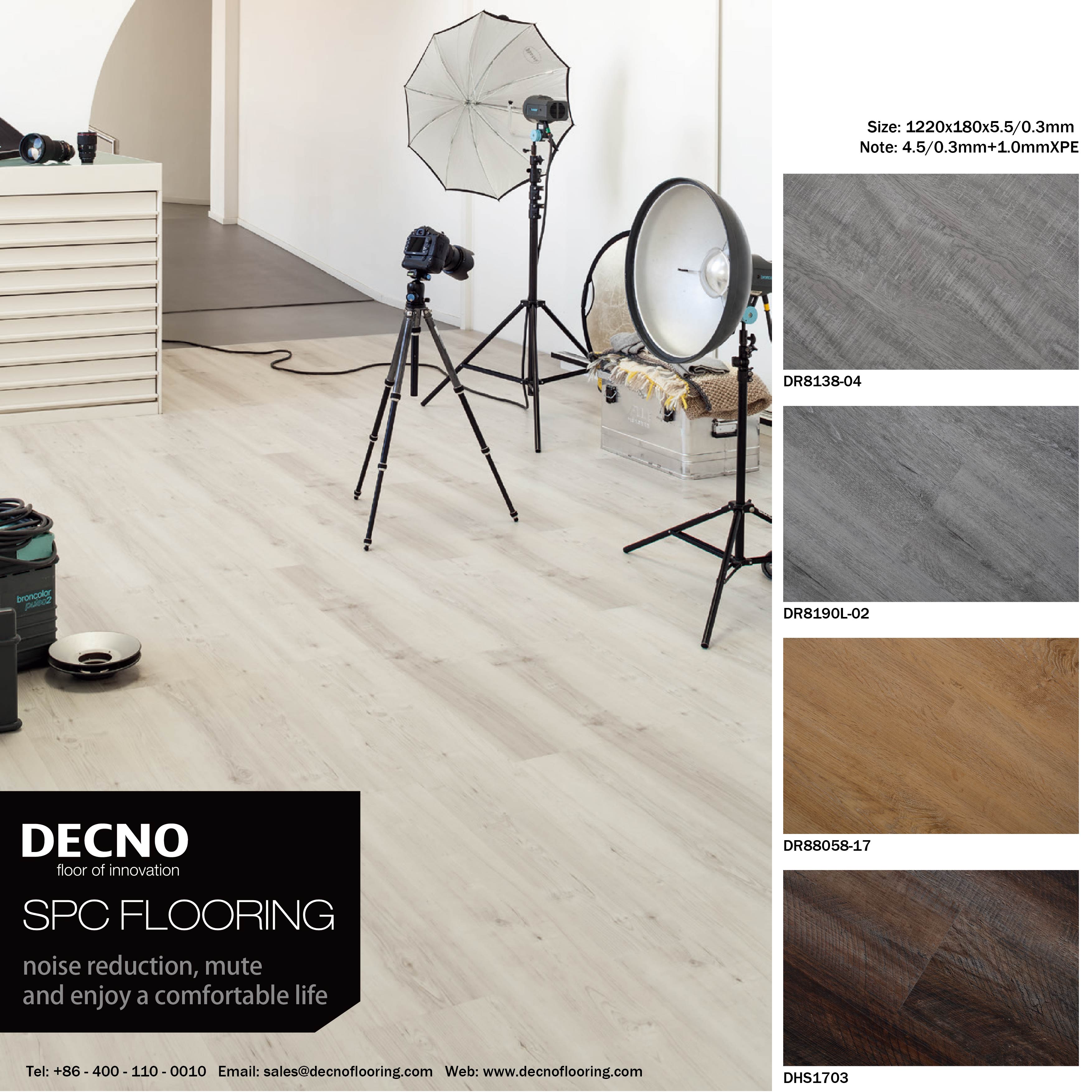 Where Should You Use Rigid Core Luxury Vinyl Flooring?
While rigid core is typically sold as a commercial flooring option, it's really a great choice just about anywhere you need durable, waterproof flooring. Popular applications include:
Commercial & high-traffic areas: Particularly, commercial kitchens and bathrooms that see a lot of traffic and need a waterproof floor. It's also extremely popular in grocery stores and other environments where spills happen frequently.
Kitchens: If you're like me and your kitchen sees lots of traffic, you might consider going the SPC rigid core route. You can always purchase an anti-fatigue mat to place over the areas you stand the most for added comfort.
Bathrooms: Because of its waterproof capabilities, rigid core luxury vinyl flooring is a great option for providing a gorgeous, realistic wood or stone look in your bathroom.
Basements: Basements are prone to flood and water damage so waterproof rigid core flooring is a great option. Additionally, you typically don't spend as much time standing in a basement so the lower resiliency isn't a big drawback.