This year marked DOMOTEX asia/CHINAFLOOR's 20th anniversary. What began as a small exhibition has risen to the fastest growing flooring trade exhibition worldwide.
More than 55,000 industry professionals from the emerging Asian markets and 100+ other countries attend each year and have utilized the event as their ideal platform to sell their flooring products, form partnerships, locate suppliers and manufactures, and network with industry leaders.
The 21st edition is expanding this year to 175,000 sqm and 15 halls due to increasing demand from 1,418 exhibitors from 35 countries.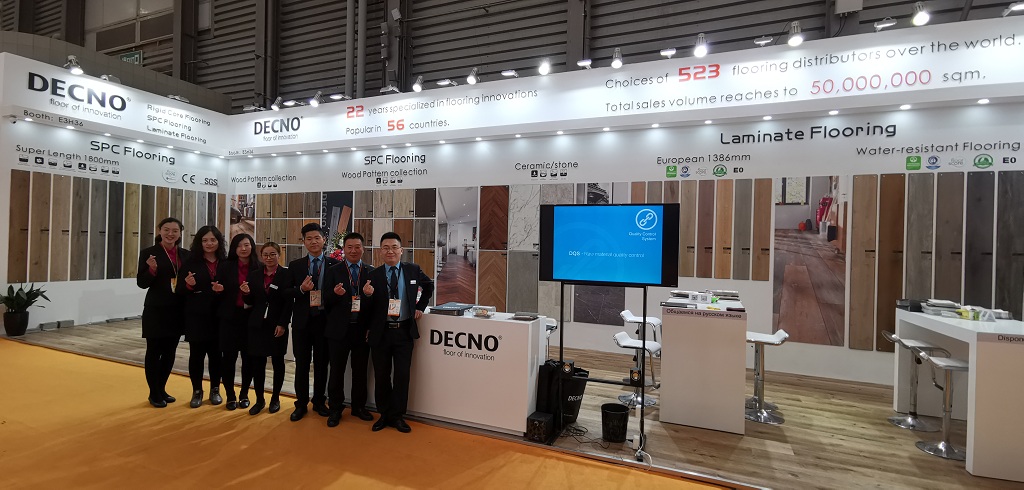 DECNO's exhibition area attracted to clients 'eyes from all over the world. It was a good opportunity for us can meet our new and old clients and showed them unique charm of DECNO new SPC flooring.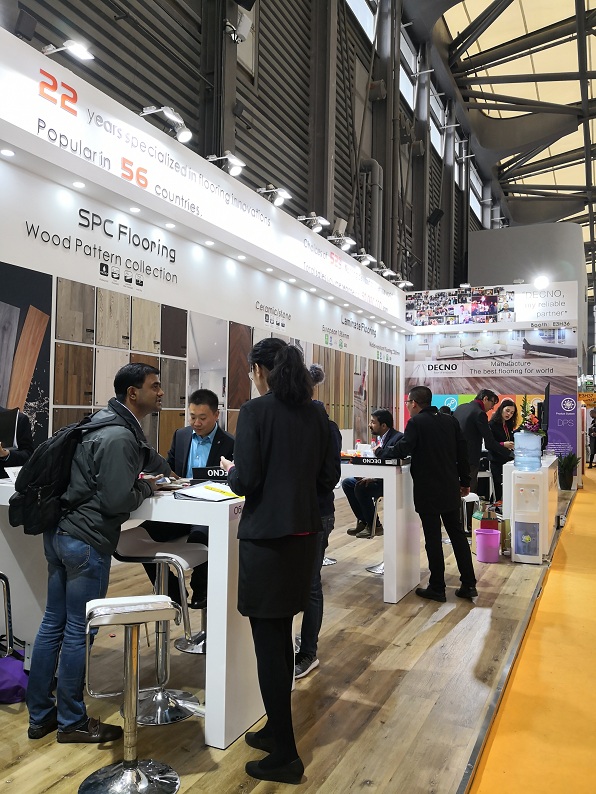 Good products will speak itself. Because of 100% waterproof,zero formaldhyde,Anti-Scratch ,Stain Resistance,Anti Cigarette,good feet feels,great stability for SPC flooring,there were many people came to our exhibition area. Clients who came to visit our exhibition have a great comments for our DECNO SPC click flooring. Our salesman patiently showed a clear presentation of our products for every customers who visit our production.
DECNO's innovated products for SPC flooring,herringbone series and stone series,attract to the concern of clients. Because of .Because the stone series' click is assembled , installation cost is low, the market share that can occupy ceramic tile in the future, and will have a very good development space,. SO more and more clients interested in it.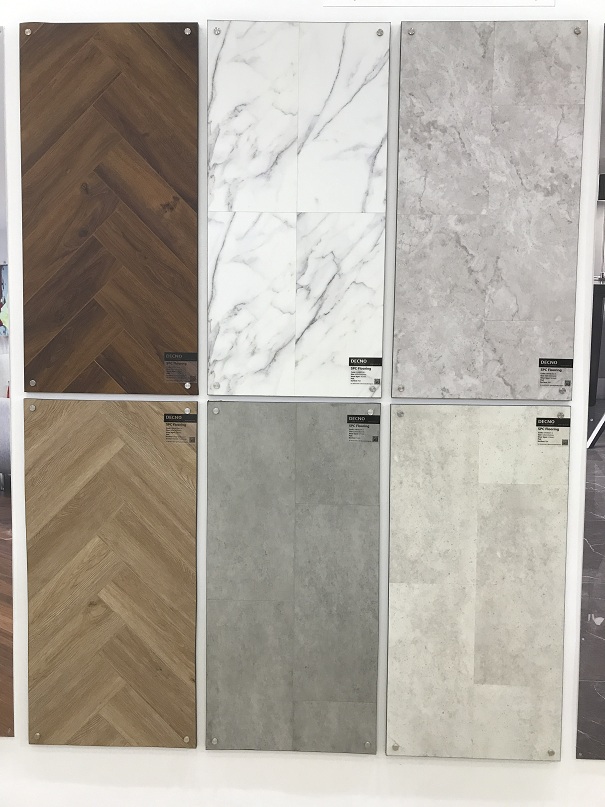 DECNO 6 system-DMS,DQS,DSS,DAS,DTS and DPS become trump card.
Production is a core competitiveness for a company.DECNO creates a impeccable system,we use advanced technical and equipment,before,during and after our production process,we strictly control the quality of production and try my best produce high quality and satisfied production for our clients.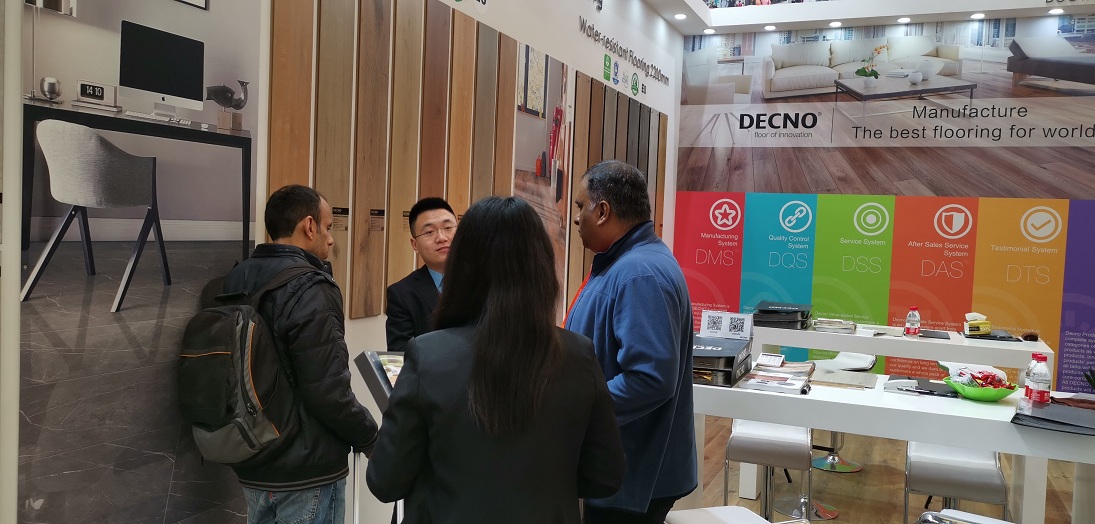 Meet DECNO,Meet flooring innovation!