The wheel of history brought Canton fair to the 122nd session. The annual two-session exhibition, more than 60 years of history, each session has three phases, and five days in each phase, also known as China import and export commodities fair. The Canton fair is undoubtedly of the longest history, most influential and most effective international exhibition in China.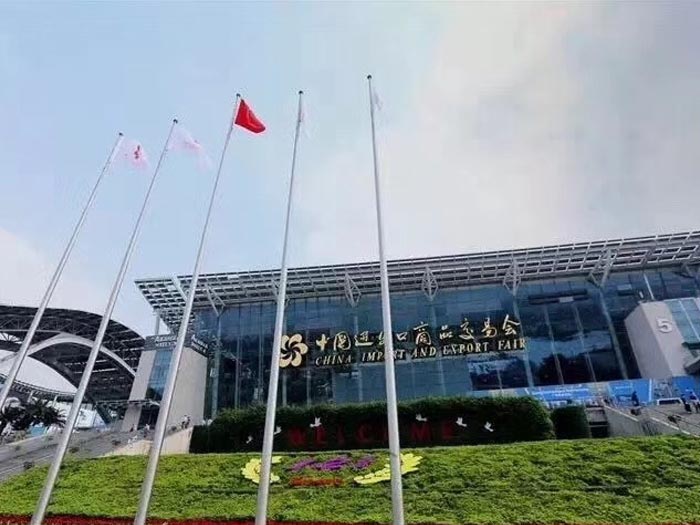 Because of this, various foreign trade enterprises are dreaming to get the oppotunities to dispaly in the Canton fair. Luckily, DECNO was once again at the exhibition. Although among the thousands of exhibitors, we are just a nine square meters stand, but carries the DECNO people big dream!
We receive 73 customers in developed countries and 87 countries in One Belt And One Road. Customers from other countries and regions are 55.
During the exhibition, one customer signed the contract and arranged the payment, 5 customers signed the intention order contract, 10 customers decide to visit the DECNO factory after exhibition. All together received 53 key potential customers.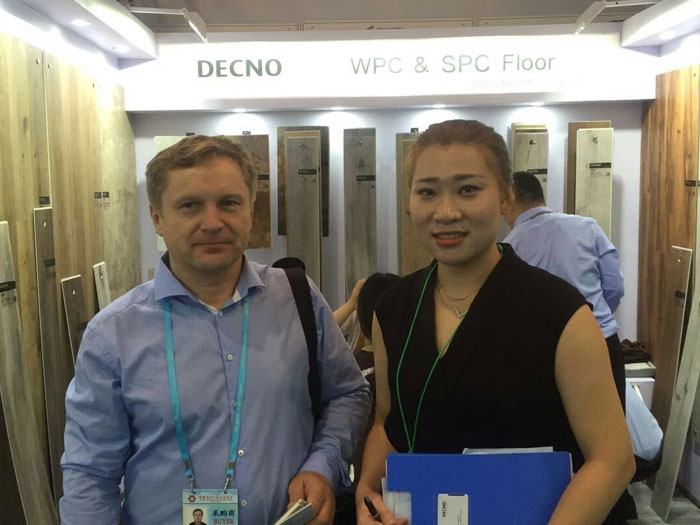 This exhibition, DECNO showed WPC flooring and SPC flooring, the new product has advantages such as: 0 - formaldehyde, high wear resistance and 100% waterproof , deeply favored by both domestic and foreign customers.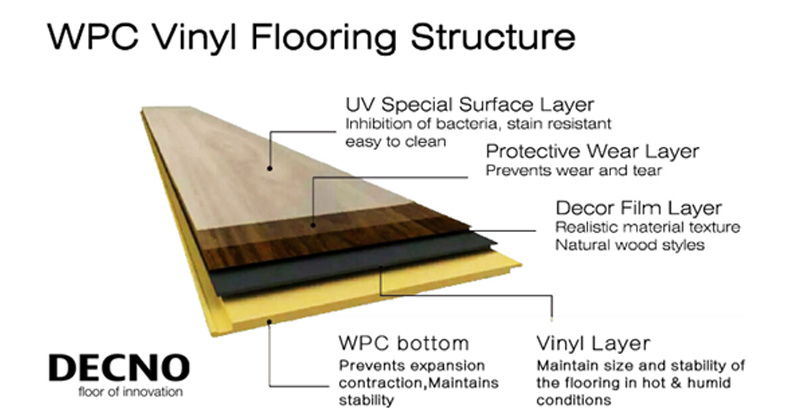 Customers from the United States, Europe, Australia and other countries including large floor and building materials distributors; Customers from One Belt And One Road countries, such as Thailand, Malaysia and Singapore, have also shown great interest in DECNO products.
Decno's staff, you are the most lovable people!
These five days, you went to the exhibition area the earliest and leave the exhibition area later than others.
This five days, you return to the hotel at night, to ensure that key customers will focus on the day of negotiations and sent to the customers.
This five days, a lot of e-mails, are issued in the middle of the night or even early morning. For our commitment to the customer, as is the better performance of the transaction!
Thanks to all the sales staff of Decno, you are a group who are at the forefront of foreign trade, a group of super-positive people.
A group of people who can help each other and encourage each other and work together.
Decno all the staff, thank you for your hard work!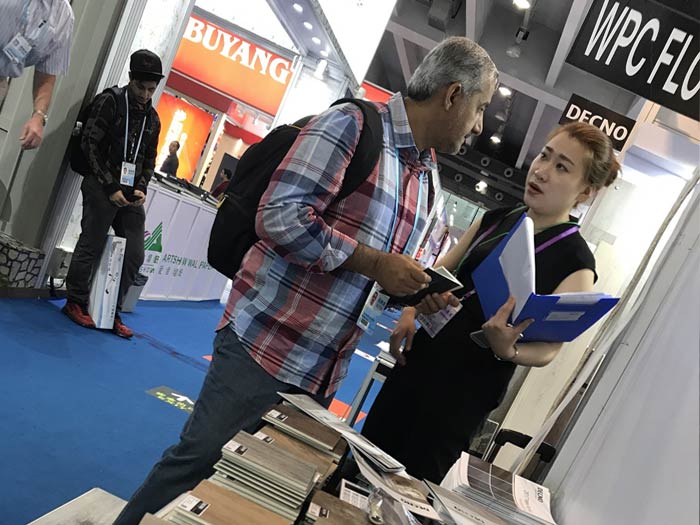 Blessing 122 session of the Canton Fair efforts will always have good luck!
Blessing Decno constantly innovate bigger and bigger brand small booth will be bigger and bigger dreams will gradually realize!
Blessed China made a steady line
Bless the prosperity of the enterprise development!
DECNO Dream, in one day, will finally be realized!