The floor and wall are two large areas of a room. If you ignore either of them, you will lose a large canvas to express yourselves. With the growing interest in integrated home design, people are paying more attention to wall panel decoration in addition to the floor. DECNO SPC flooring, as one of the most popular floor coverings, has seized market share due to its exceptional performance. We now have the perfect SPC wall decoration solution for you.
1.Integrated Design
A comprehensive holistic approach to design that brings together specializations that are typically considered separately. Please keep the wall in mind as you select your favorite floor. Aside from the floor, the wall may be the largest area of a space where you can decorate and express yourself no matter whether for residential, such as small apartment, country estate or commercial, such as high-end hotesl, motels, offices, malls, etc. And in general, it will create a marvelous effect if you decorate from your wall to the floor as a whole.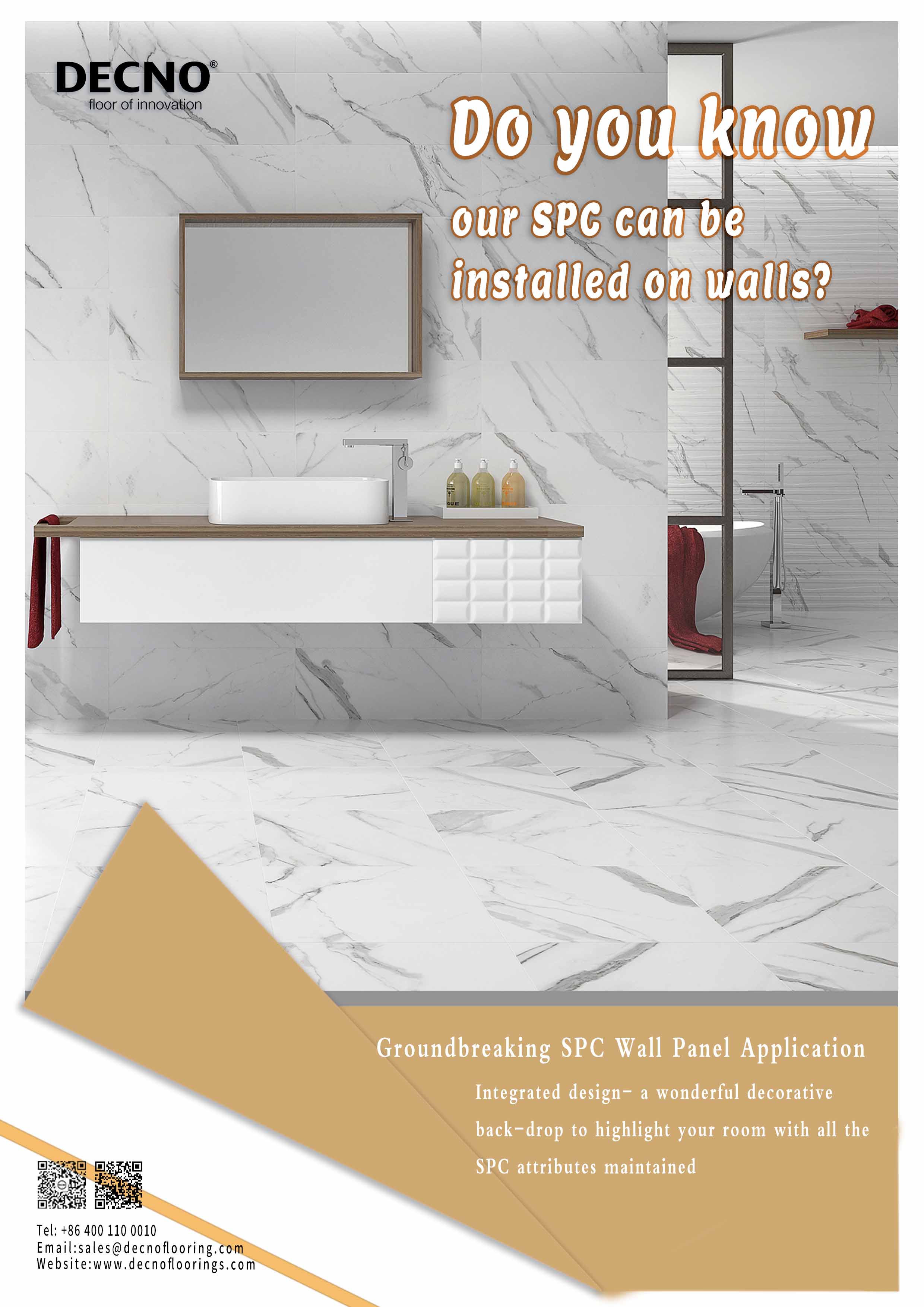 2.Decoration
Today's wall panels have significantly evolved with increased functional and aesthetic expectations. And its function is not limited to hiding imperfections of your wall. DECNO wall panels with SPC rigid core and ceramic patterns and textures, together with the floor, can deliver natural and cutting edge designs. You can install panels on every wall of a room or do so selectively as a stunning back-drop. Setting wall, as a decoration area or highlight wall in your living room such as TV wall, or bedroom, sometimes will set the tone of your space, and stand out in a room.
3.Space Dividing
Wall panels can work as a room divider without changing the physical structure of a space. People can choose different styles of SPC wall panels based on the needs of different spaces, such as the bathroom or kitchen. DECNO SPC wall panels are stain-resistant, waterproof, anti-slip, perfect to install in any type of room.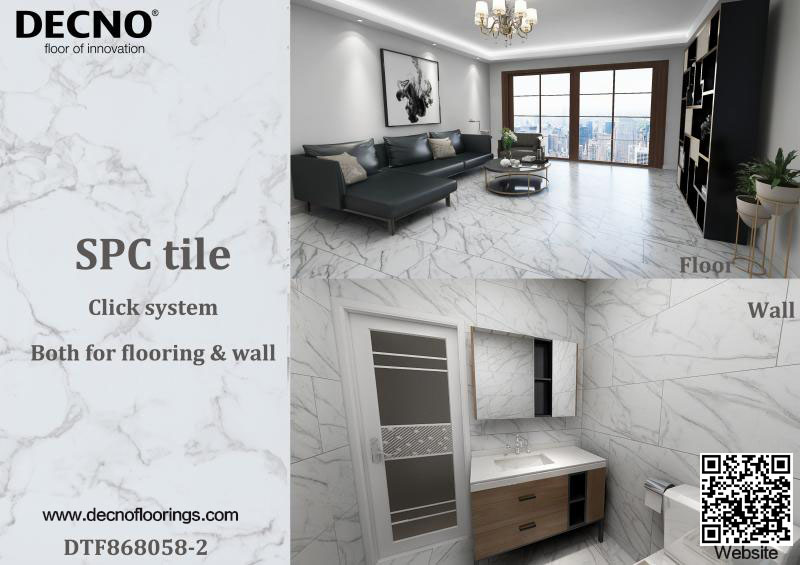 4.Area Transition
It is a great way to use the wall panel to create a seamless transition from one space to another. DECNO SPC panels with flat and coral textures can refresh and modernize a space. DECNO Marble ceramic SPC wall panels can offer a more contemporary or sleek design.
It is tedious to stare at the bare walls and floor. Begin by distinguishing yourself with all the decorations and floor covering. Choose DECNO SPC flooring and wall panels to transform the space and underscore your personal artistry.