Big problem? New Opportunity!
Laminate flooring has become a hot product in the flooring market because of its affordability and ease of installation, but issues with laminate flooring products in wet environments have left many homeowners hesitant when purchasing laminate flooring.
As the leading manufacturer of water-resistant laminate flooring, DECNO has significantly improved and changed water-resistant technology and product materials. DECNO's newly developed water-resistant Ultra-Core laminate floor makes the your laminate floor truly have strong water resistance, and says goodbye to water troubles.
What is the secret of water-resistant laminate?
4 in 1 tech, strong water resistance!
1. Water-Resistant Ultra-Core: High-density ultra-core, super stable and durable, moisture-resistant and not easy to mold, giving strong support to the floor.
2. Watertight Joints: Tight installation system, densely connected to the floor, prevents water from seeping in through the gap.
3. 2X Seal Edge Coating: Cooperating with the watertight joints, they work together to resist water, so that the side of the floor can be double protected.
4. Hydrophobic Surface: Strong hydrophobicity, allowing water on the floor surface to aggregate into beads without leakage.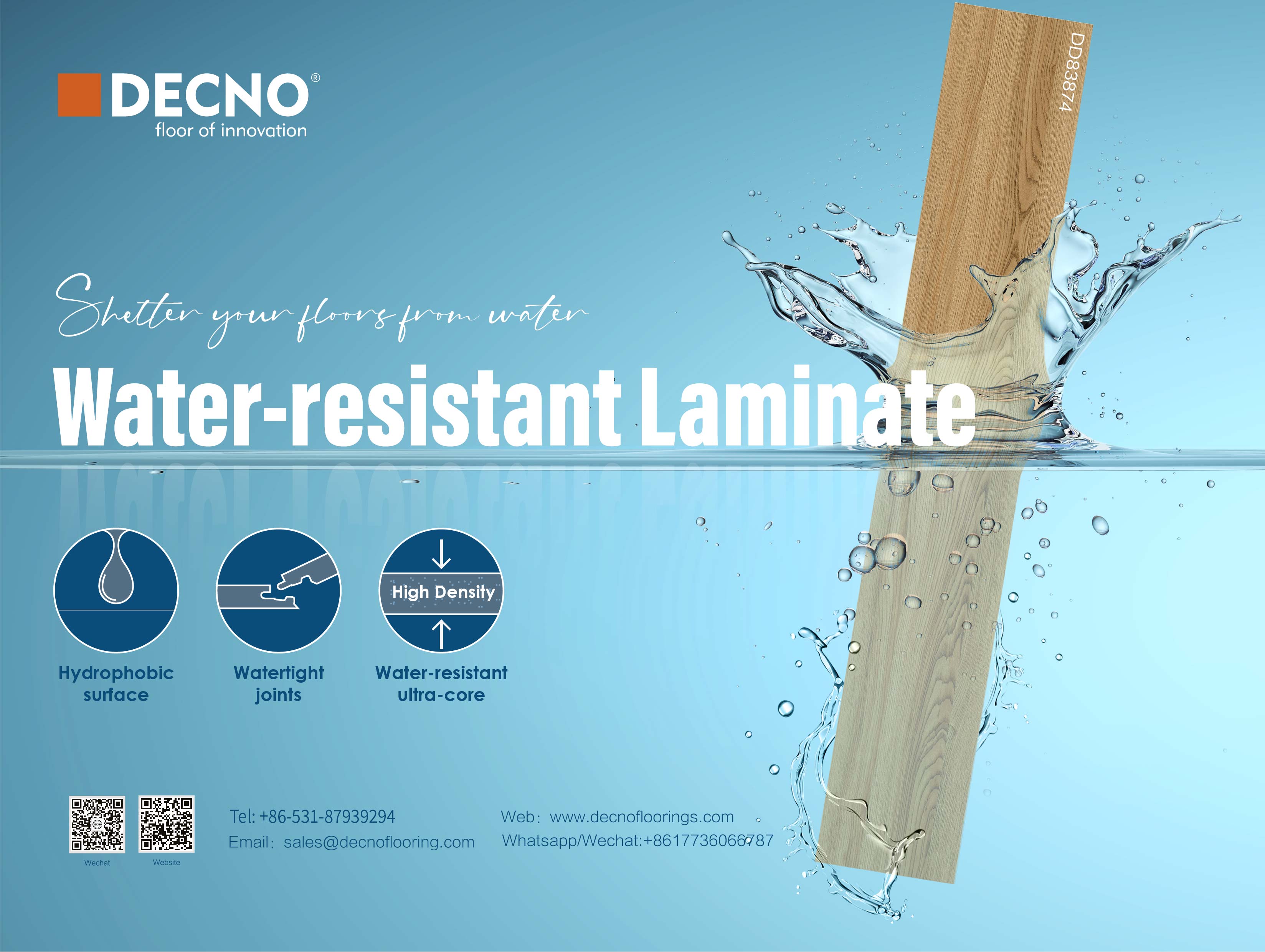 Making Real Data Talk
As DECNO's next-generation laminate flooring, Ultra Core Water-resistant Laminate has undergone multiple water-resistant tests and verifications and is a genuinely water-resistant laminate floor. Under normal circumstances, the 32-hour thickness swelling rate after water immersion is only below 4%, which is far superior to international standards such as the European Union.
Best of Both Worlds
For all families, water-resistant laminate flooring allows them to enjoy life boldly and say goodbye to spills, scratches and worries. For brands/distributors, real water-resistance strengthening is very popular among consumers, and the market demand is strong. Moreover, the laminated floor with the blessing of water resistance can create more premiums and greatly improve the brand image.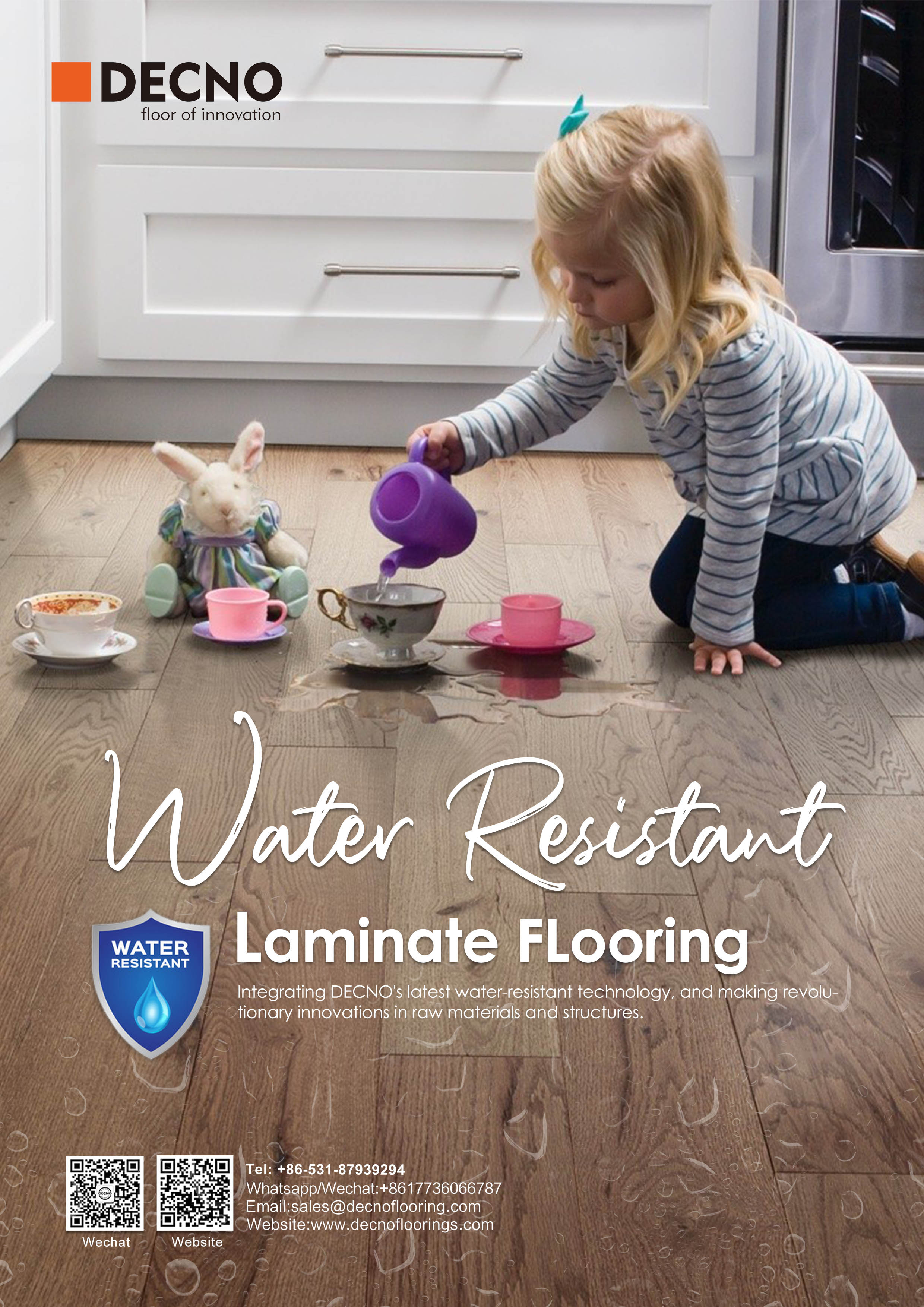 If you still want to know more about water-resistant laminate, please feel free to contact us. We also have ready samples that can be provided for you. As a leading laminate flooring manufacturer, DECNO is willing to share our professional knowledge, market analysis and industry news with you.